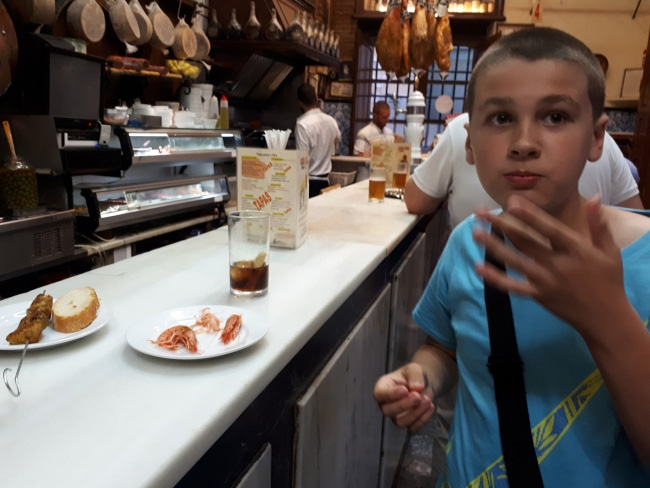 I've just discovered that Almeria has been named for this coveted award this year by
The Federation of Spanish Hotel & Catering and the Spanish Federation of Journalists & Travel Writers. In fact my Dad shared this post from The Guardian on facebook so clearly at nearly 70 years old he's better at internet research than me!
The top bar on the listed "best 10 tapas bars in Almeria" in the article is one of our favourites: Casa Puga. It's pretty much the first Tapas Bar we head to when we land in the town, and last year's trip with my son Tom was no exception. We both loved the 'gambas rojos' – juicy little red prawns caught in local waters and griddled with salt. These prawns were once a cheap by-product of the main catch but now they are an expensive delicacy. But happily they not at all expensive when they give them away with a glass of vino!
I wonder if maybe this is a large part of Almeria's immense charm – the tapas is not only delicious and generous, it comes free!
For more information read the full article from today's The Guardian.
---