Paella
Our Paellas never fail to delight however they are presented. Party and festival goers love being free to collect their taste of Paella served in a bamboo boat directly from the chef at the very same, spectacularly big pans that they have cooked in. A healthy portion of Paella served on a china plate at a gourmet dinner party, or a wedding breakfast makes for a satisfying main course. And for the ultimate Spanish sharing food experience we can create stunning centrepiece Paellas for relaxed dining at any size, shape, or style of dinner table. In some circumstances we can be booked deliver freshly cooked Paellas for onsite foodservice. Talk to us about what sort of Paella Catering would work best for your event.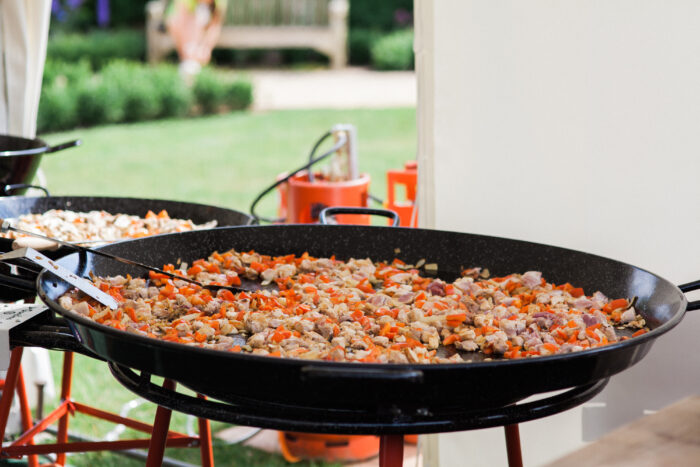 Paella de Carne
Our signature and ever popular Meat Paella with Chicken and Chorizo.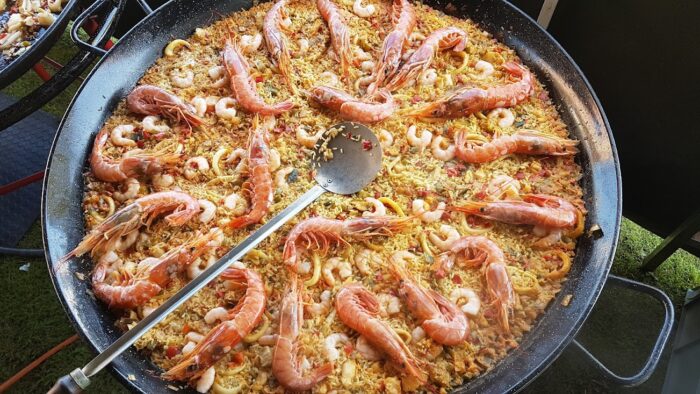 Paella de Mariscos
Our show-stopping Seafood Paella with a tailored selection of shell-on and shell-off Prawns, Squid, White Fish Fillet, Clams and Mussels.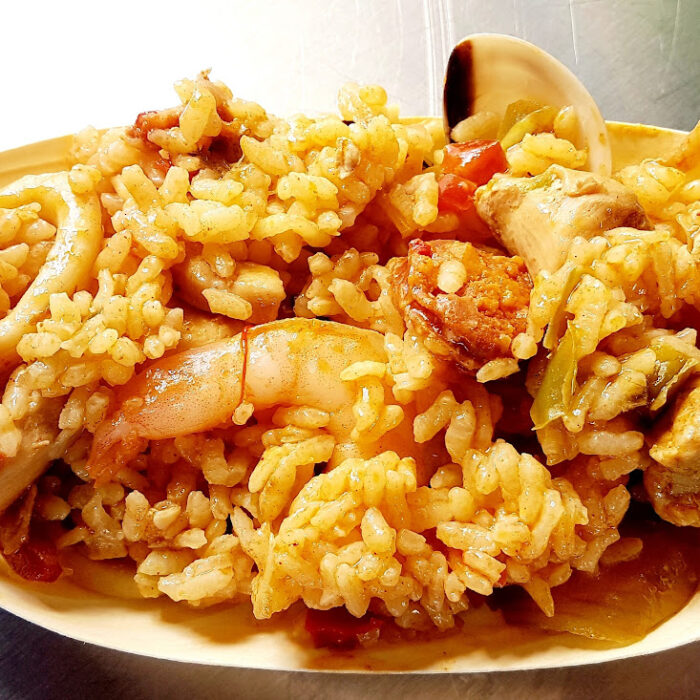 Paella Mixta
Mix it up with a Mixed Meat and Seafood Paella – we recommend Chicken, Chorizo, Prawns and Squid.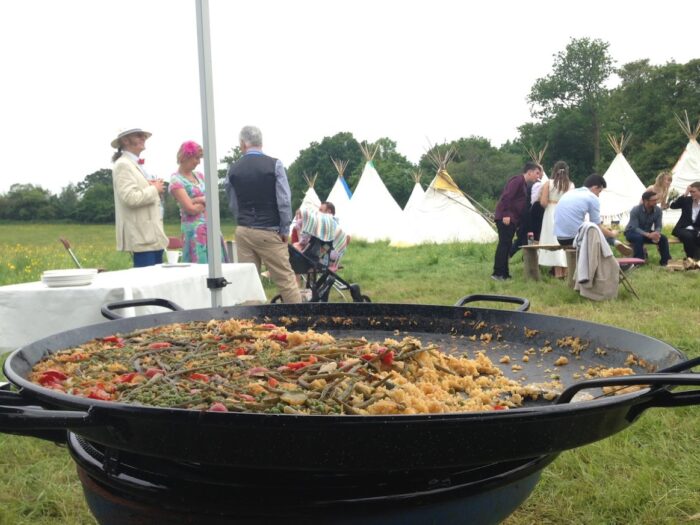 Paella Vegana
Purely Plant-based Paella with a vibrant mix of Seasonal and Mediterranean Vegetables.