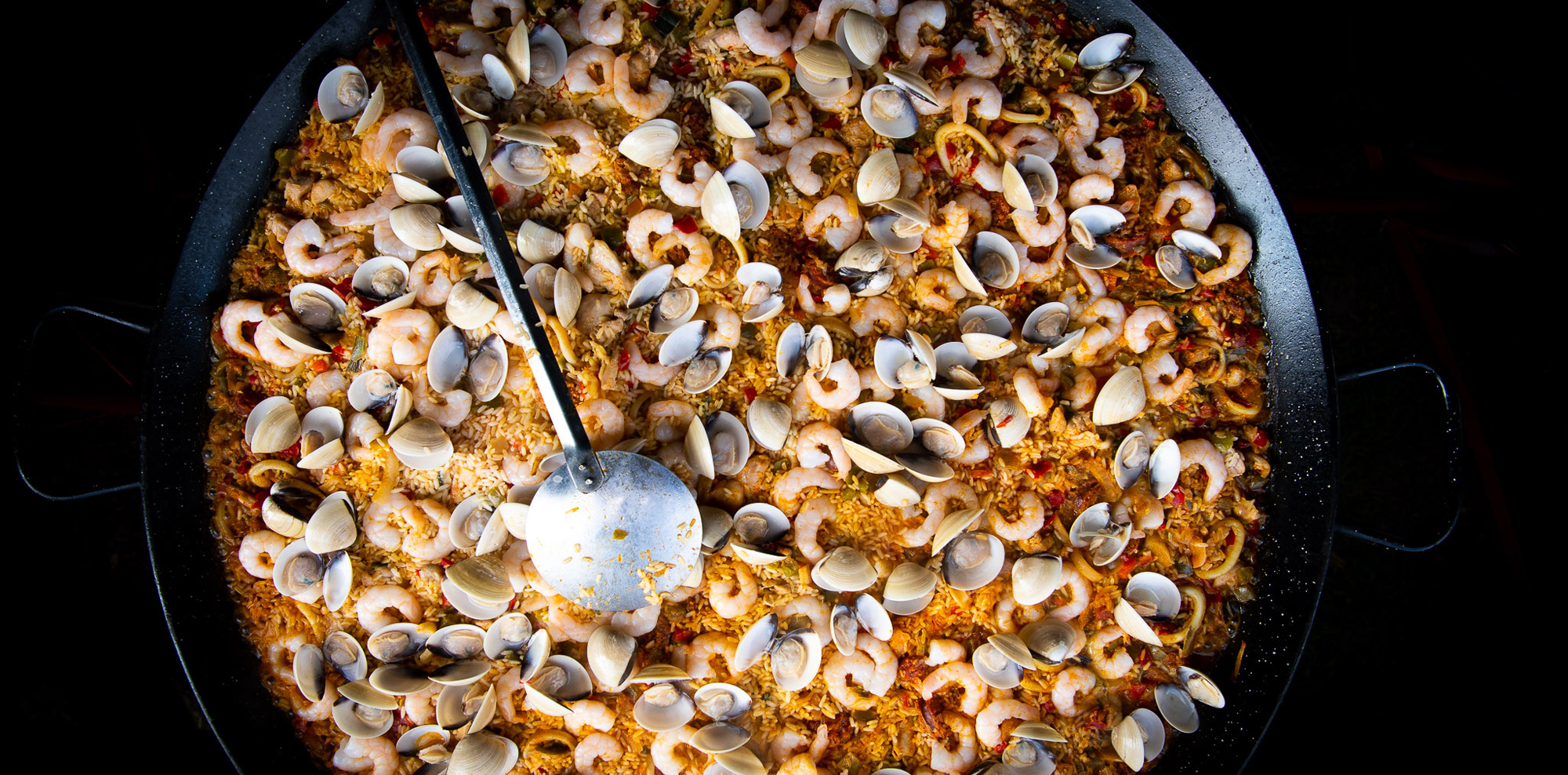 Public Events, Pop Ups & Festivals
Idelica has been popping up with it's outdoor gazebo kitchen selling freshly-cooked Paella to visitors at hundreds of annual food festivals and other public events across Hampshire and Dorset since 2012. This is where, using our special set of skills to keep our slow-to-cook and fast-to-serve delicious paellas coming as long as they are in demand, we can usually cruise through our queues of hungry punters.
Below is a list of the events festivals where we will be holding a food stand at this year. Hope to see you there!
BBC Gardeners' World Spring Fair @ Beaulieu: Friday 28th – Sunday 30th April 2023
King Charles III Coronation Celebrations in Ringwood @ Bickerley Village Green: Sunday 7th May 2023
Christchurch Food Festival @ Christchurch Quay: Saturday 27th – Monday 29th May 2023
Brockfest @ Brockenhurst College: Saturday 3rd June 2023
Highcliffe Food and Arts Festival @ Village Street: Saturday 10th – Sunday 11th June 2023
Braemore Summer Fayre @ Braemore House, Fordingbridge: Saturday 10th June 2023
Dorset Street Food Festival @ Baiter Park, Poole: Friday 30th June – Sunday 2nd July 2023
Smoked & Uncut Festival @ Lime Wood, Lyndhurst: Saturday 8th July 2023
Lymington Seafood Festival @ Lymington Quay: Friday 14th – Sunday 16th July 2023
Pedal Car Grand Prix @ Ringwood: Sunday 16th July 2023
Mudeford Arts Festival @ Mudeford Quay: Saturday 29th – Sunday 30th July 2023
New Forest Food Festival @ Hinton Admiral Events Field: Saturday 5th – Sunday 6th August 2023
New Forest Fairy Fairy Festival @ Burley Park: Saturday 12th – Sunday 13th August 2023
Monkey Fest @ The Brass Monkey, Southampton : Saturday 26th August 2023
Odiham Flavoufest @ Odiham : Monday 28th August 2023
Seafeast – Dorset Seafood Festival @ Weymouth Peninsula: Saturday 9th – Sunday 10th September 2023