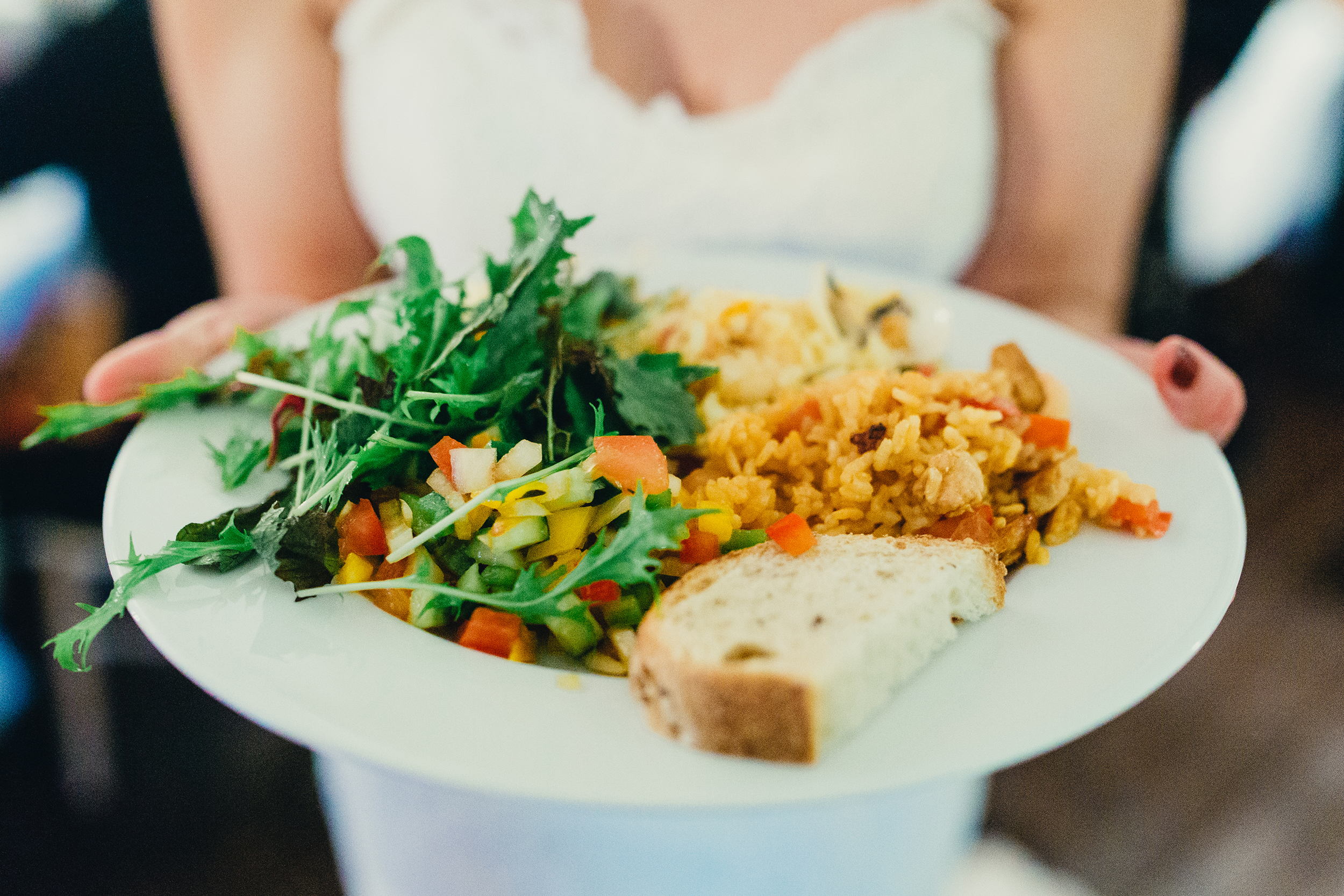 Private Events, Parties & Weddings
PRIVATE PARTIES
We have a range of options to suit the style and budget of your event. Regardless of which option you have, be assured that every dish will be prepared fresh on the day with the finest quality ingredients.  We have cooked our dishes for people in gardens, houses, fields, hotels, stately homes and even on private beaches.  Wherever you need it, we can find a way to get it to you.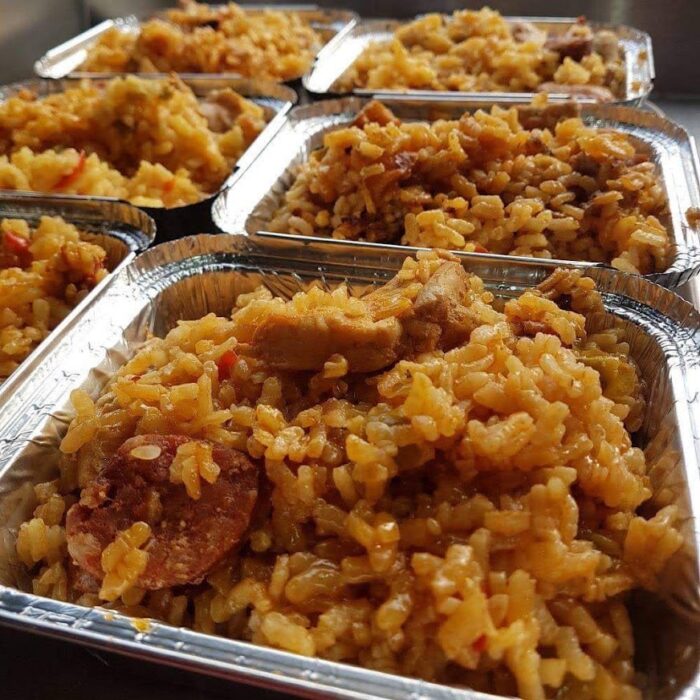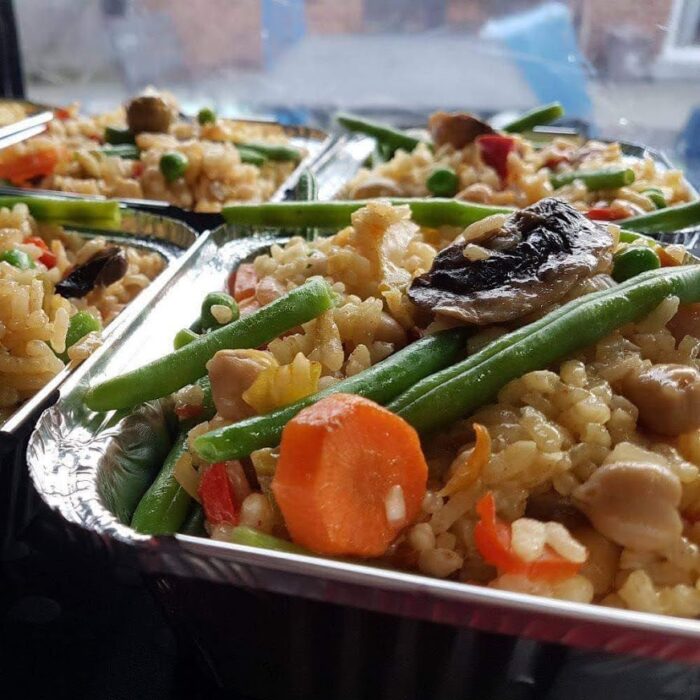 JUST DELIVERY
The simplest of our options, we can prepare portions of paella or tapas at our base and then transport them to you suitably hot or chilled, for you to serve to your guests how you want.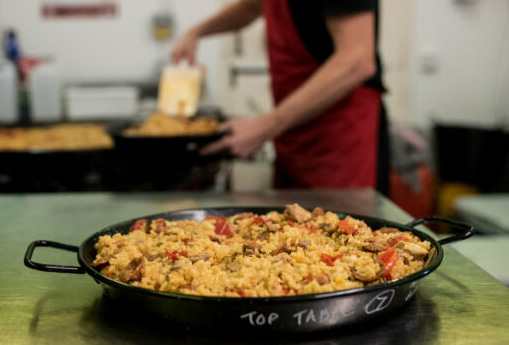 DELIVERY WITH SERVICE
As above, but our service staff will stay on site and set up a service area.  We can serve food to your guests directly from our Paella Pans to give a little bit more of that Spanish Fiesta feel.  Our friendly team is always happy to talk to you and your guests about our food, whether it's the origins or the allergens or how many times they are allowed to have seconds.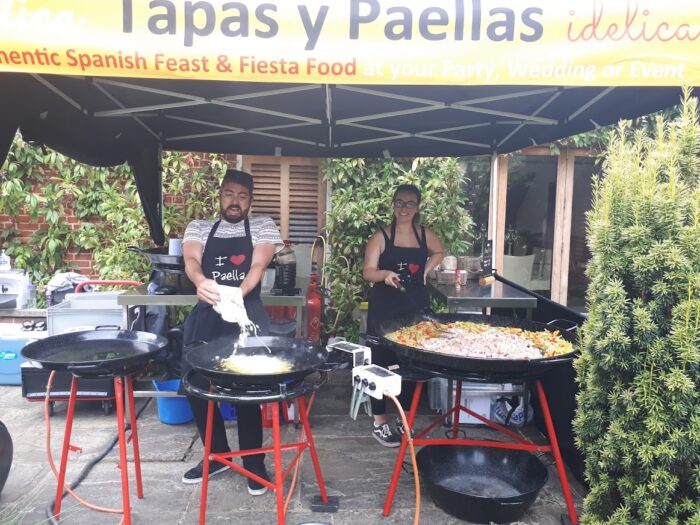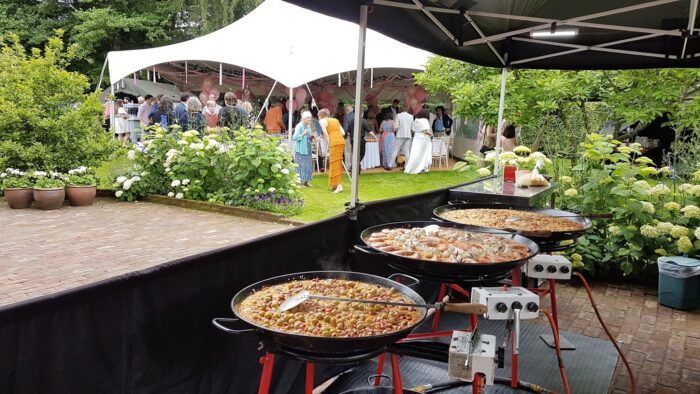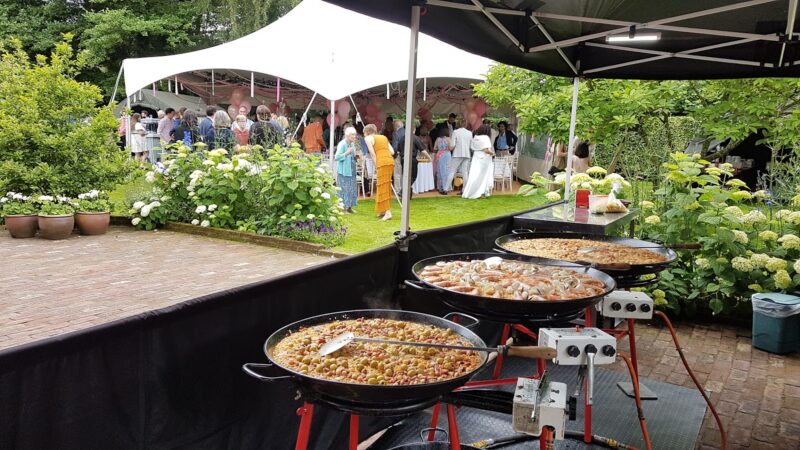 COOK AND SERVE ON SITE
For the truly Spanish Fiesta feel we can set up our portable kitchen gazebo at your event location and the most spectacular dishes for this service are, of course, the Paellas. Our Paella Chefs can simultaneously cook up to three varieties per event from scratch in front of you and your guests and then our service team will serve it all up in our fully compostable serviceware. Some of our other menu options may be offered in a similar way.
Send us a message or give us a call to talk more about your event and see if we can find a way to cater for you.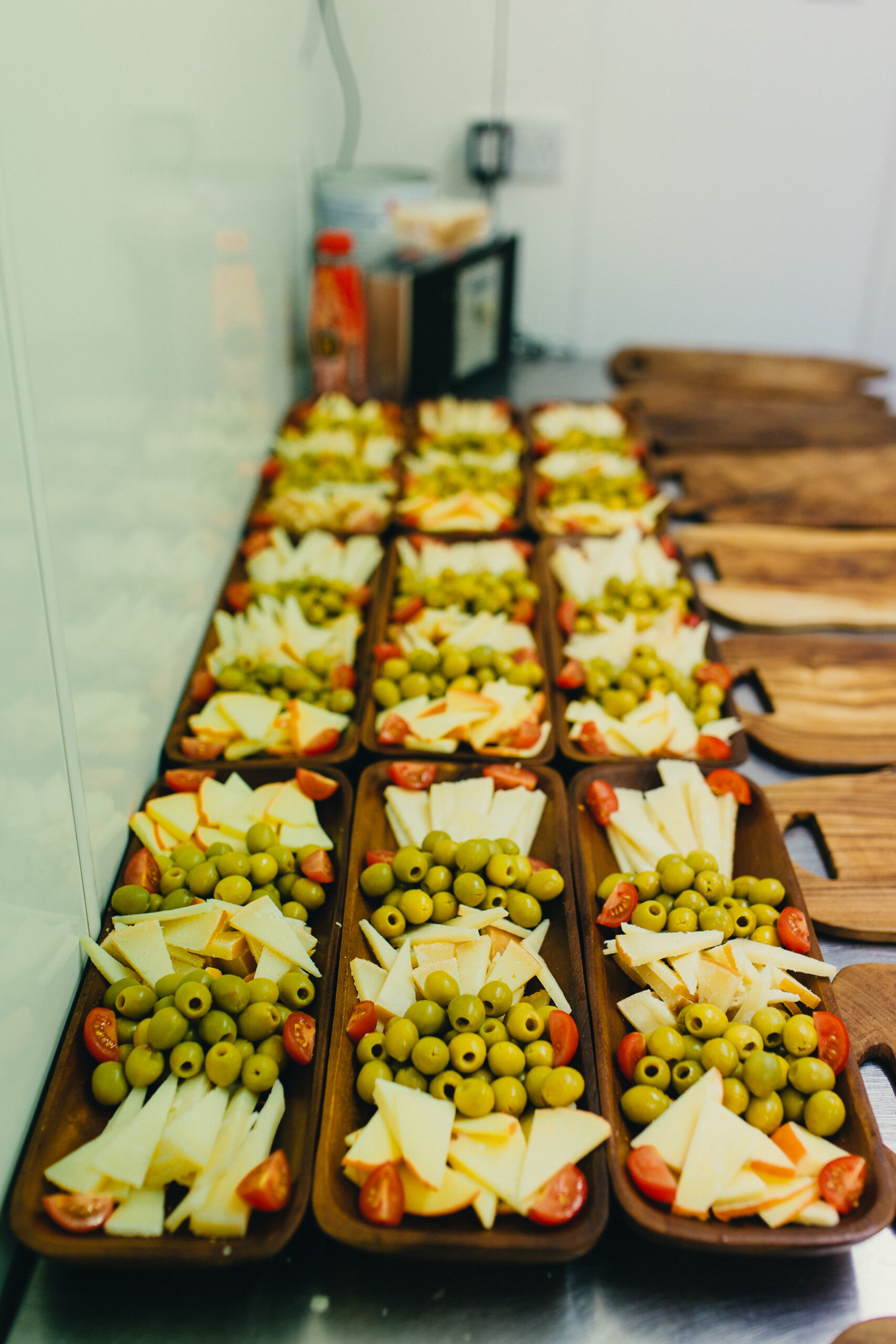 WEDDINGS
Every couple's wedding day is unique and special to them, and we feel the same way about our catering. We consult directly with every one of our customers from start to finish. Whatever the venue, we strive to ensure that food is simply not a concern.  From our Tapitos bites served as your guests arrive right through the full wedding breakfast and then on into the evening, we have something to offer all of your guests throughout the day.
Things that our wedding clients worry about are getting the numbers of guests correct right from the start and finding out all of the dietary requirements, etc. You don't need to worry with Idelica however – a 20% deposit against the quoted value secures all of our services on your chosen wedding date. While we are always on hand thereafter for any queries, it's only when we get to eight weeks prior to the event that we will finalise the details with you on numbers, scheduling, table plans, menus, dietary issues and anything else that's required to ensure that we are meeting all of your needs. Once done, we issue the bill for the final balance due for payment at six weeks prior to your Wedding Day.
Why not take an opportunity to look through our menu and build your dream wedding feast.  Then give us a call and we will be happy to advise on how we can help.