Tapas
The Tapas dishes on our menu are inspired by the vibrant Tapas Bar food culture of Almeria in Andalucia, home of the Raf Tomato and Red Prawn. The quality and generosity of the tapas served in Almeria's tapas bars are second to none in Spain.
Our Mobile Tapas Bar is where we put together a Feast and Fiesta of dishes to serve alongside the ebb and flow of your celebrations. Our creative team use all the resources available at the venue on the day to deliver waves of food over a period of approx. 2 hours in whatever way best suits your guests. We make sure they pack punches of flavour, colour and texture and are served alongside plenty of bread. Come to us for help to create the perfect Tapas Menu & Service plan for your event from the options below.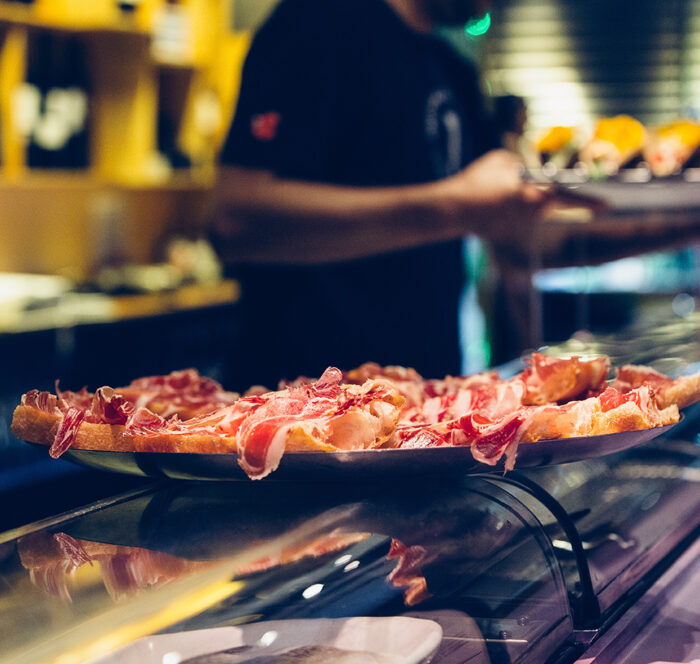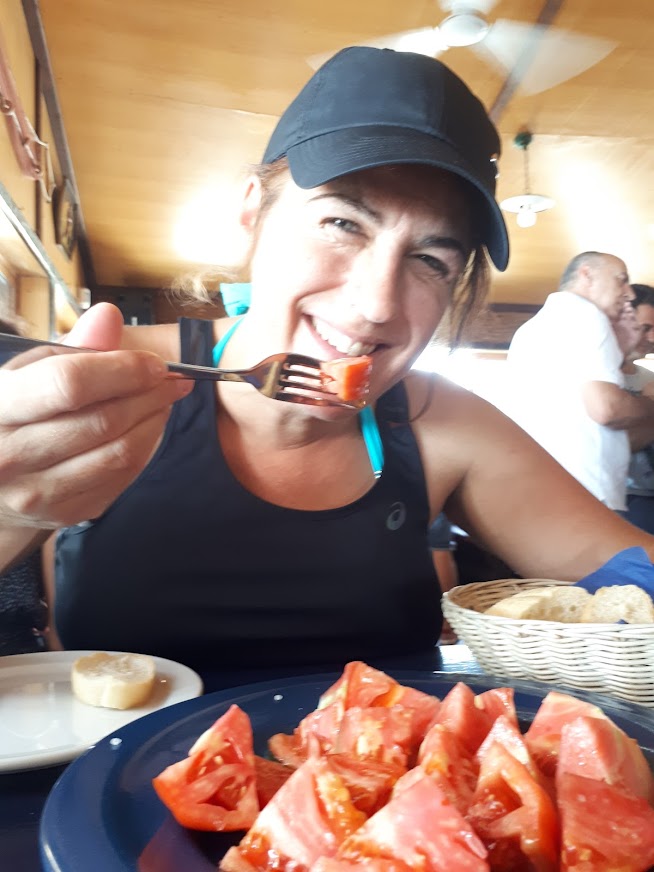 ---
Entremeses
Spanish Cured Meat, Artisan Cheese, Olives & Pickles.
Salsa de Mediterraneo
A Puree of Vegetables or Pulses & Spices from the Med for dipping.
Verduras Asadas
Char-grilled Fresh Vegetables in Olive Oil, Fresh Herbs & Cracked Sea Salt.
Pan Tomaca
Toasted Bread with Extra Virgin Olive Oil, Cracked Sea Salt, Fresh Garlic & Tomato Rub.
Tortilla Espanola
Spanish Omelette.
Empanadas de Atún
Baked Pasties with Tuna, Olive, Pepper & Tomato Filling.
Ensalada Verde
Fresh Seasonal Greens Salad drizzled with Extra Virgin Olive Oil, Wine Balsamic Vinegar & Cracked Sea Salt.
Ensalada de Tomate
Fresh Seasonal Tomatoes & Herbs drizzled with Extra Virgin Olive Oil & Cracked Sea Salt.
Ensalada de Andalucia
Fresh & Chunky Tomato, Onion & Cucumber Salad in an Extra Virgin Olive Oil & Sherry Vinegar Dressing.
---
Calamares al Ajillo y Limon
Sauted Squid with Lemon & Garlic.
Gambas al Pil Pil
King Prawns fried in Garlic & Chilli.
Albondigas
Meatballs in a Rich Fried Tomato & Garlic Sauce.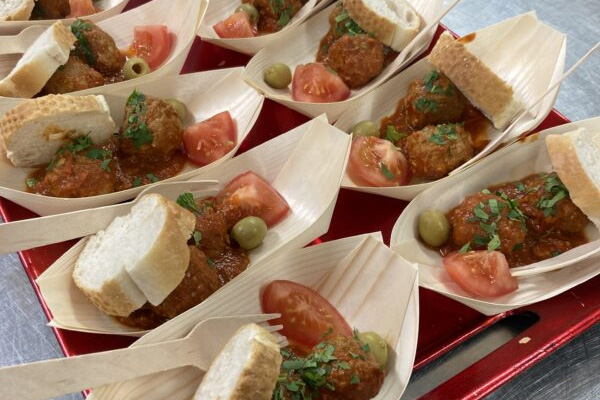 Chorizo a la Plancha
Hot Griddled Spicy Chorizo Pork Sausage.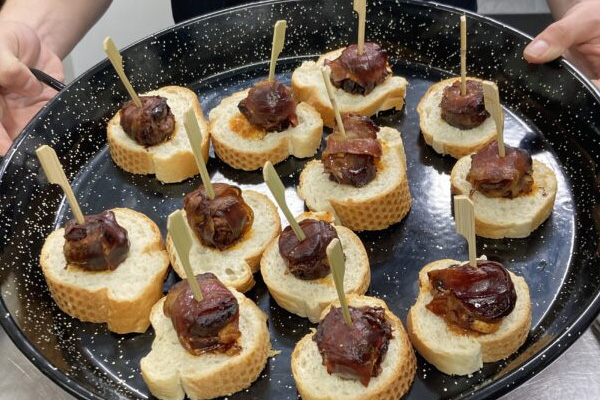 Pinchos Morunos
Fried Chicken pieces in a Cumin, Rosemary & Garlic Marinade.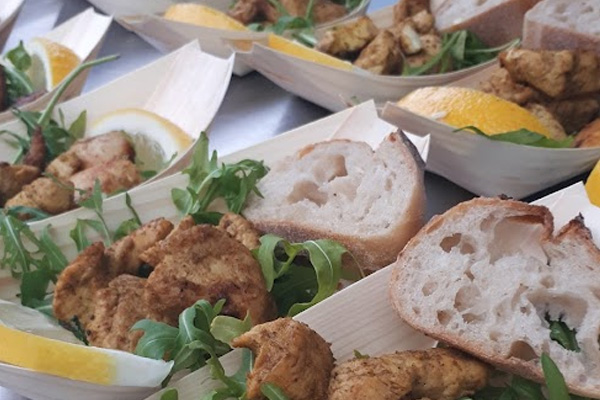 Patatas Fritas
Sauted Potatoes with a Traditional Spanish Dipping Sauce  – Choose Aioli, Salsa Bravas or Salsa Mojo Picon.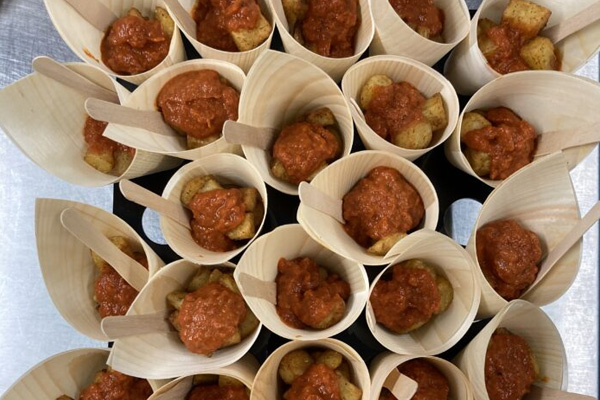 Champinones al Ajillo
Mushrooms in Sherry & Garlic.